Optimized for time and convenience- certification anywhere
Our online thermography program places you front-and center in a virtual classroom which means you no longer have to travel to get certified. That's because online training eliminates secondary costs typically associated with traditional in-person courses including transportation, hotel, meals and more. All of this while offering you the most flexible and convenient certification options to date.
What makes our online training program unique? It features live, interactive instruction through ZOOM video conferencing services. This isn't just voiceover-PowerPoint where you're learning by yourself, isolated from your instructor and your peers. Participants can interact with both our trainers and their fellow thermographers in real-time, just as you can in a typical face-to-face training class. Our material is delivered live with engaging demonstrations, group discussions, and more.
Registering for online training is easy with numerous dates and locations available that will accommodate even the busiest of schedules. And it's not just for individuals. For larger groups these online courses are available as an onsite option too.
Contact us for a quote to schedule a private class exclusively for your employees that's tailored to your individual training and certification needs.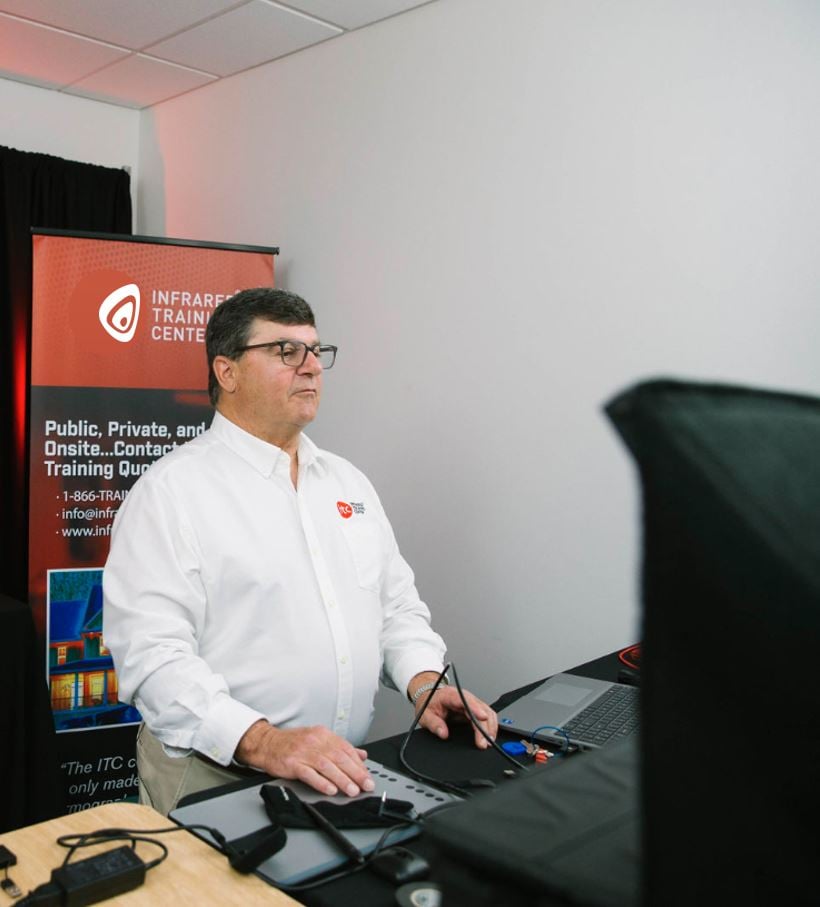 Online Class Benefits
Eliminate all secondary costs typically associated with traditional in-person courses
Complete certification training from anywhere in the world
Participate in discussions, demonstrations, & exercises live with our instructors
Wide range of training options available to suit your specific needs and application
Private courses available upon request
Our Instructors